Together, we are transforming the jewellery industry for good
19th September 2020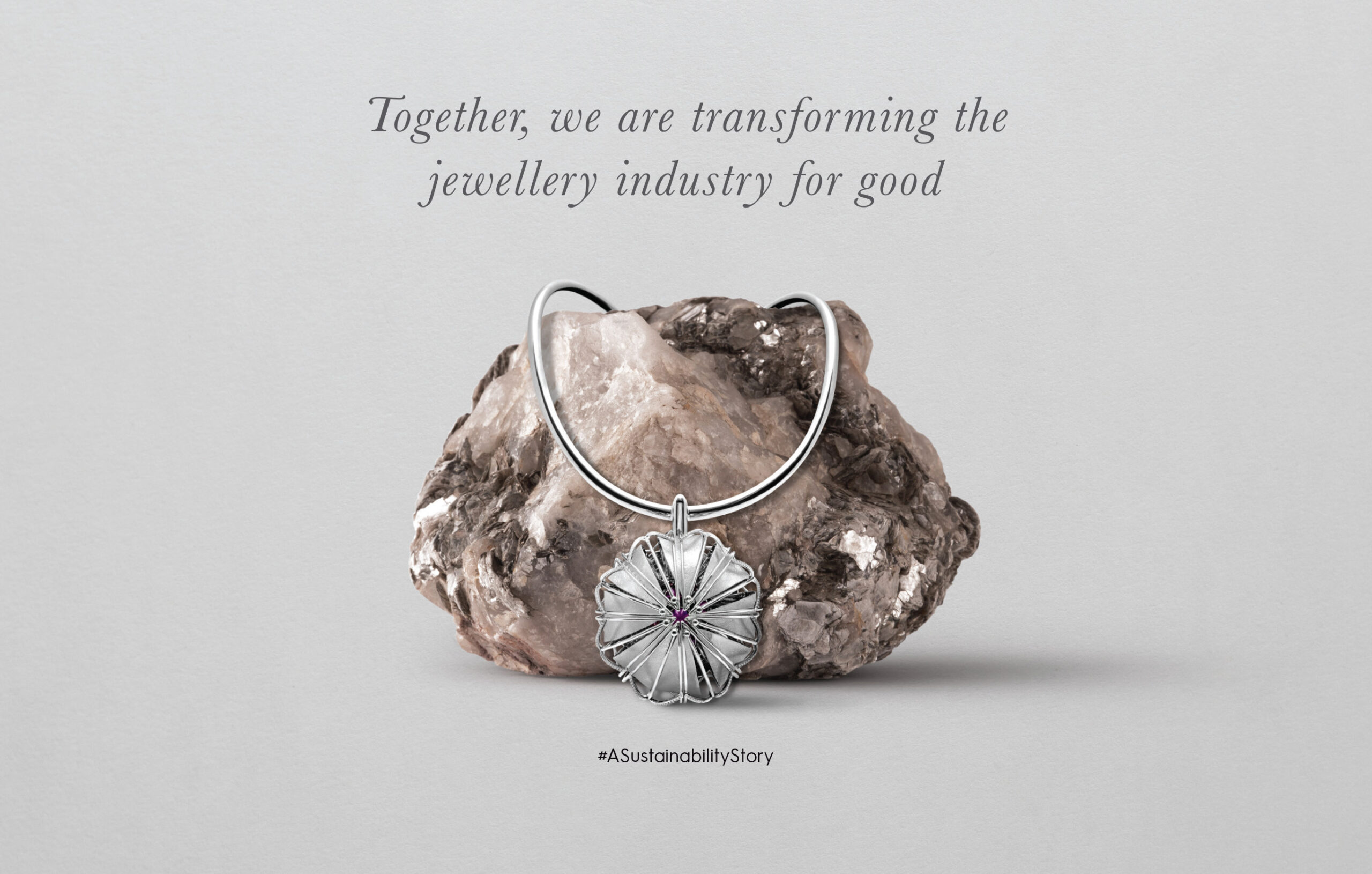 Sustainability is how we thrive, together
As one of 1250+ Responsible Jewellery Council members worldwide, MetCon supports a vision of responsible business that promotes trust in the global jewellery and watch industry.
Sustainability begins with intention; a deep commitment to active and positive social, economic and environmental contribution. Gratefully, there are organisations such as the RJC, doing the incredible work of setting, promoting and regulating standards for responsible business. This is to everyone's benefit, as it fosters a recognisable sustainability, and emboldens all industry players to step up their game.
What does it mean to be an RJC member?
It means committing to sustainable growth. Certification requires and inspires responsible business. Standards cover human rights, product integrity, conscious supply chains, responsible sourcing and more. Issues are never viewed in isolation but as integral to an intentional system. RJC members commit, so that we may offer jewellers products and processes that meet the highest ethical and environmental standards.

As the only independently verified sustainability standard for the jewellery industry, RJC membership is the highest level of global accreditation that a company such as MetCon may achieve. In 2013, MetCon was the first company in SA (and ninth worldwide) to achieve membership. Our dual certification, in the form of Chain of Custody and Code of Practice, allows us to boldly back the provenance, process and manufacturing standards of our products. We are most proud of our member status, as it is a certifiable representation of who we want to be; an organisation that makes a difference that may outlast any one person, moment or product.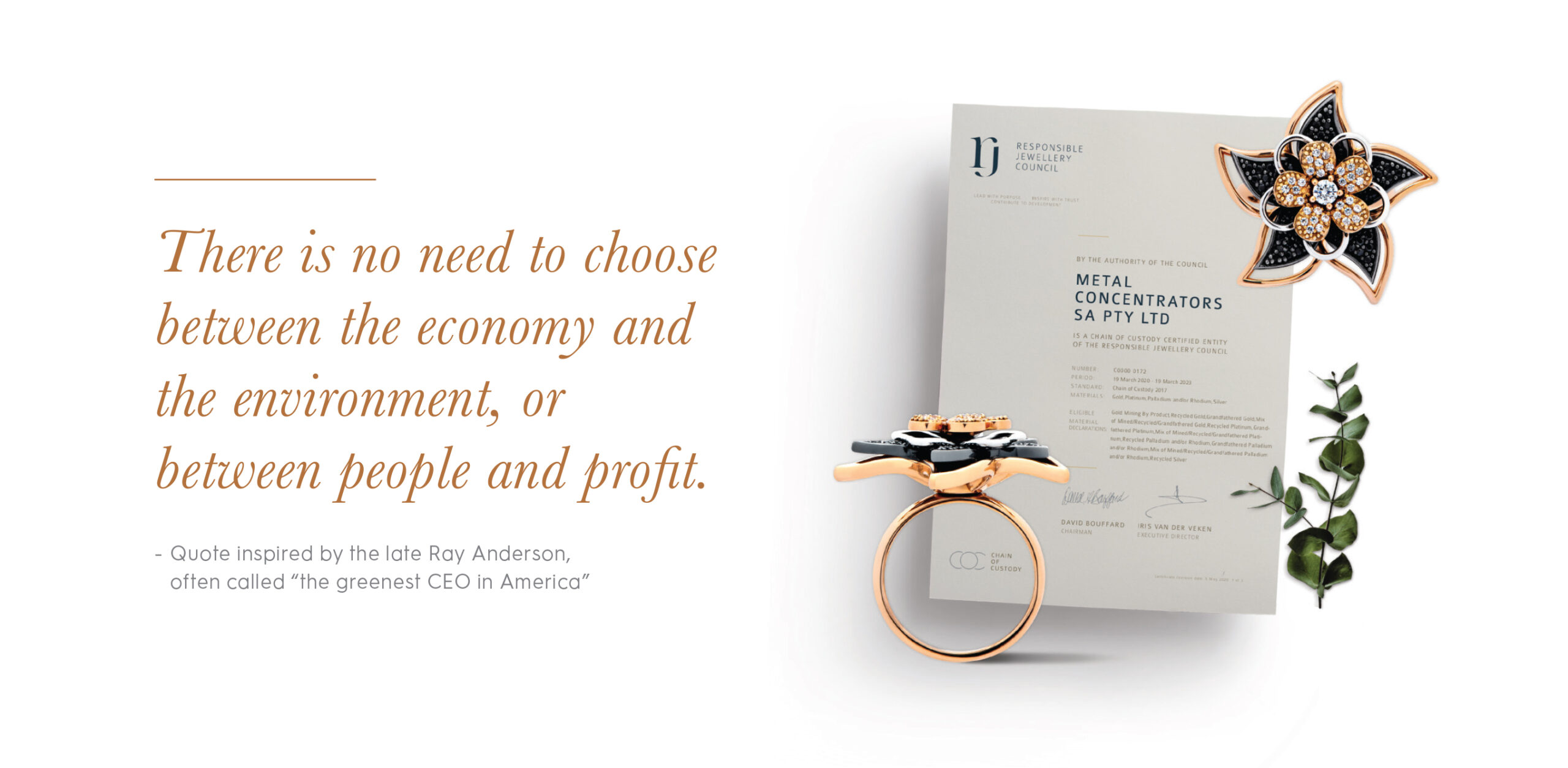 Sustainability as opportunity
Our industry is complex, and while there are many clear-cut areas of no compromise — conflict resources, human rights violations, etc. — the most sustainable action may not be obvious. Sustainability is, and always will be, a work in progress. Every day we figure out ways in which to improve. To move forward as an industry (because we must work together if we are to survive) will require collective intention. It will take dedication to discomfort, support in the form of like-minded partners and the ultimate goal of a present that does not compromise the needs of the future.
We are (all) no longer in the position to create beautiful objects for beauty's sake, without  consideration of their impact. Many would argue we never were, and they'd be right. Moreover, it's not enough that we now sustainably break even. Creators and consumers are yearning for transparency and evidence of not only good behaviour, but contribution. We are expected to make the world a better place. Constantly, we are being made to answer the question: Are you part of the problem, or the solution?
Ultimately, the truth cannot be overstated. Sustainability is opportunity. MetCon believes it is incredibly exciting to consider, reconsider, imagine and innovate tomorrow's possibilities. Possibilities that don't harm, plunder, or leave anybody behind. A focus on sustainability, collectively, will lead us to co-create an environment in which we work, live, love and thrive.

This article was first published in the August 2020 edition of SAJN.
View our certifications.