A responsible, respected, unparalleled refinery
Est. 1989
MetCon proudly refines and supplies responsibly sourced precious metals. Adding value locally, exporting globally.
Our respect for the land, its people and good business result in an unparalleled reputation for excellence.
Our services
We refine various precious metals, legitimately sourced from trusted suppliers.
Four Nines
We supply both gold and silver at the coveted 'four nines' level of purity.

This means there is a minimum of 999.9 parts per thousand of fine gold or silver.
Laboratory Services
Sophisticated X-Ray fluorescence, fire assay and SPARK technologies ensure absolute confidence in your metal results. A Certificate of Analysis, signed by our senior laboratory technician, accompanies each analysis.
Financing and hedging
We understand the value of precious metals, more than most. Speak to us about financing support and hedging systems so that we may help you and your business prosper.
Our range of products includes
With every product and service, we tell a story.
Provenance is integral to our sustainability story, as is sourcing precious metals legitimately and responsibly.
Our Promise
Responsible Refining
Our challenge is to be a true leader of sustainable practice and industry innovation, investing in leading technologies that meet — and exceed! — industry regulations and environmental standards. Evidence of our commitment includes a comprehensive sourcing process, certified analysis of all our metals, provenance and recycling of precious metals, quality uncompromised.

We proudly hold dual certification (in the form of Chain of Custody and Code of Practice) from the London-based Responsible Jewellery Council.

We are an accredited member of the Responsible Minerals Initiative , a critical and respected resource for the responsible sourcing of minerals.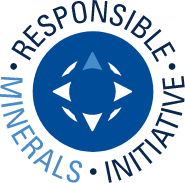 View our Certifications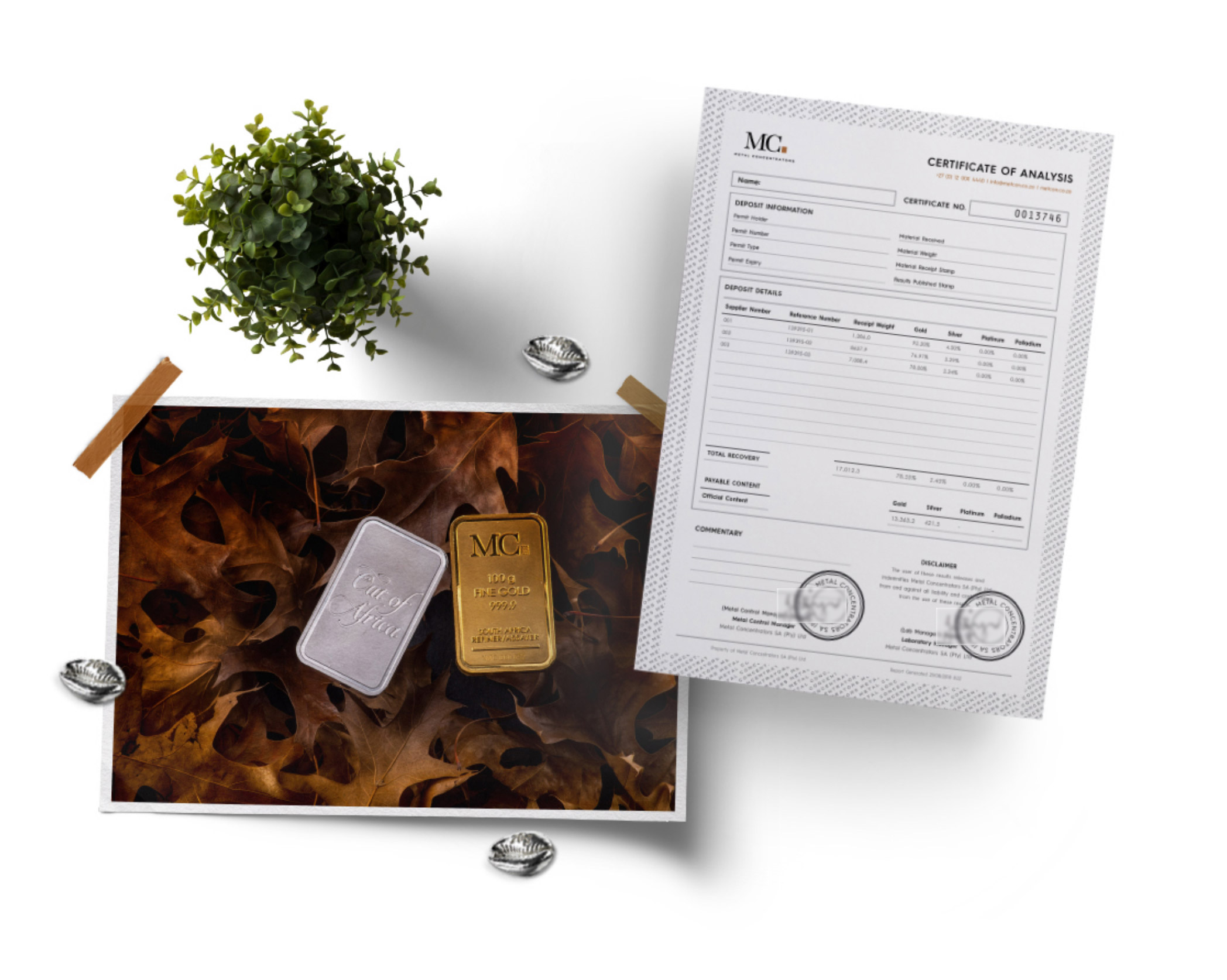 Platinum Provenance
Provenance is paramount. A transparent supply chain builds responsible business and allows for buyers to make informed, healthy choices. Provenance opens up possibilities of platinum export to the global market.

Supported by our partners, Anglo American Platinum, we are incredibly proud to be one of the few refiners in the world to produce a Platinum Provenance certificate, approved and accredited by the Responsible Jewellery Council.

Our unique mark of provenance is your guarantee of superior quality and traceability of your platinum product.
Our declaration
Shop Platinum
The Gold Standard
Many of our wealth products and jewellery are happily made from recycled gold. Recycled gold experiences absolutely no degradation in the recycling process and is as lustrous as its mined counterpart, without the impact on the environment.
RecyCLed metals
Shop gold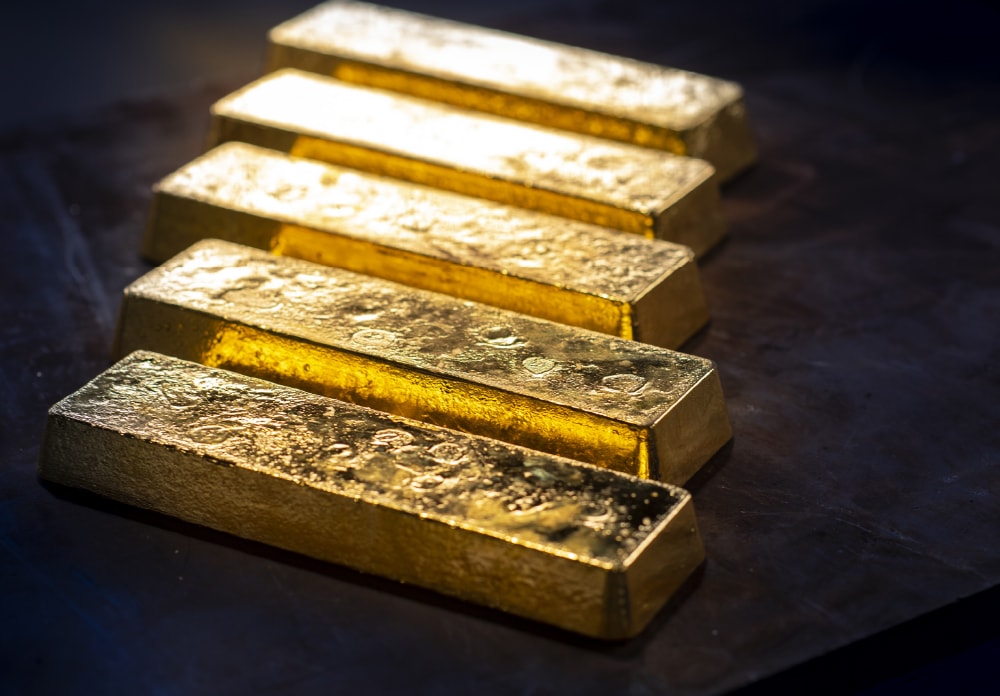 We understand that true wealth is not confined to any metal, but is shared through growth, experience and care for the environment and its people.
Corporate standards
Licences and Permits
Precious metals deserve the highest business ethics. We are fully licenced to conduct all matters of refining and manufacture.
see all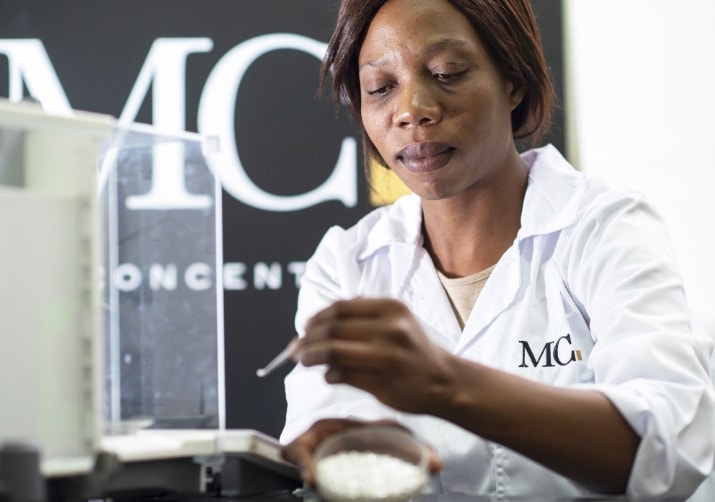 LOCATIONS
We have operations in Gauteng and the Western Cape. Our flagship refinery, MetCon SEZ, is a green building in the Jewellery Manufacturing Precinct at OR Tambo International Airport.
Contact the Refinery
Leave us a message detailing your refinery needs or queries.
Please note that MetCon processes any Personal Information provided in accordance with our Privacy Policy which is set out on the Company web site.