A story of sustainability
MetCon is committed to demonstrating social, economic and environmental value, in a world that deserves our efforts.
As MetCon, we have the incredible opportunity of co-creating the environment in which we work and live.
The ways that we source, refine and produce precious metals tell a story. How we treat our people, our customers and our communities builds on that story. We view sustainability as a journey; a daily intention to make better choices , for our people, products and planet.
The Evolution of African Wealth
Our vision weaves economic growth, social inclusion and environmental protection into our company's DNA. We strive to beneficiate responsibly sourced precious metals into products and service offerings that celebrate our cultures, protect our natural landscape and allow us all to share in the wealth of our land. It is not a minor mission, but no valuable mission is.
Learn more
By adopting sustainable and restorative practices, we may solve the needs of the present without compromising those of the future.
Responsible Business
We are a proud member of the London-based Responsible Jewellery Council. We hold dual certification in the form of Chain of Custody and Code of Practice.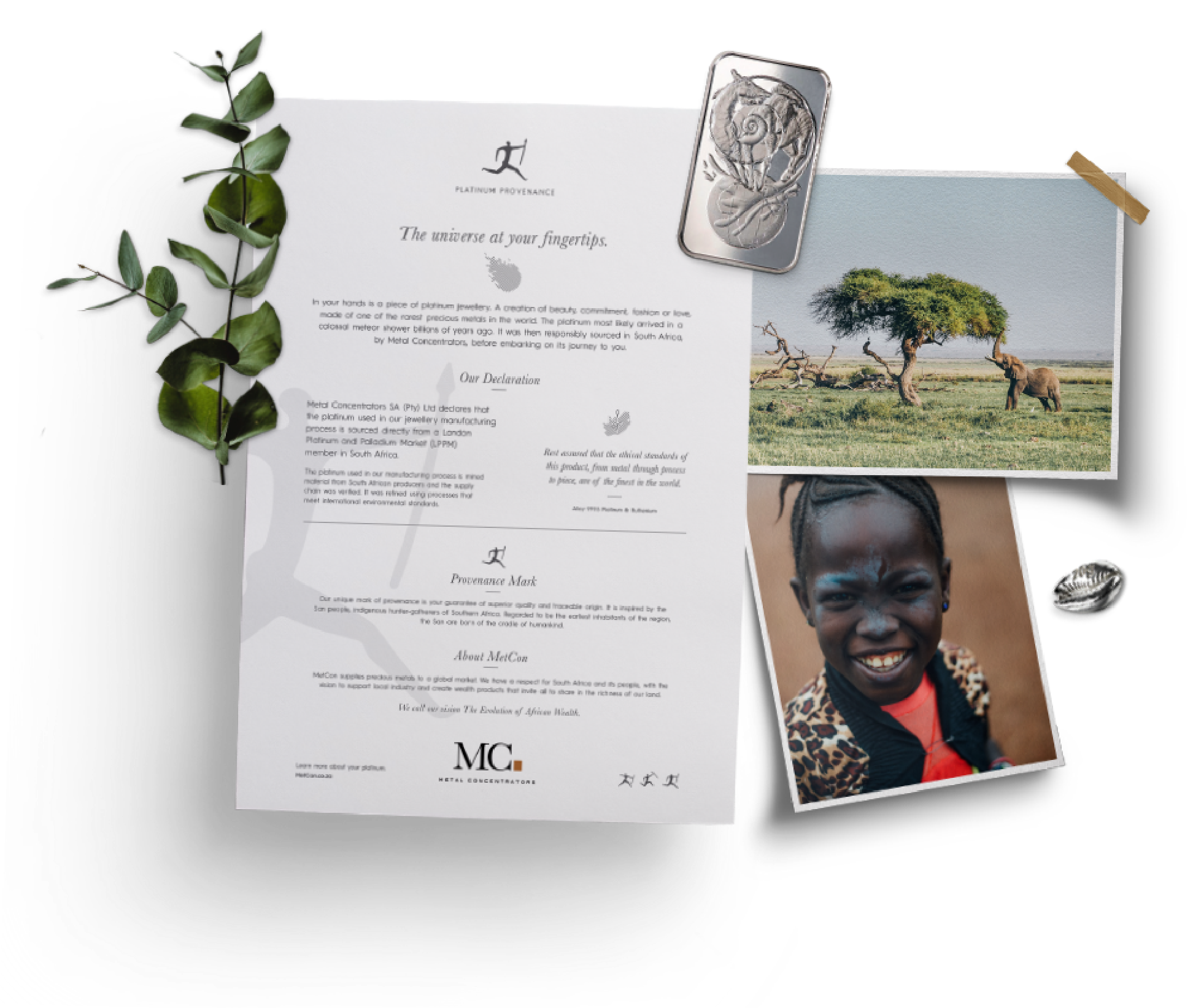 Responsibly Sourced
We source our precious metals with consideration and care, from trusted suppliers who adhere to strict chain of custody protocol. We only accept a new source following a comprehensive due diligence process, outlined in the internationally determined RJC best practice. We never compromise our standards, as responsible practices are the best defence against human rights violations, environmental degradation and reduced economic opportunities for communities along our supply chain.

Supported by our partners, Anglo American Platinum, we are one of the few refiners in the world to produce a Platinum Provenance certificate, accredited and approved by the RJC.

We are also an accredited member of the Responsible Minerals Initiative, a critical and respected resource for the responsible sourcing of minerals. 
Platinum Provenance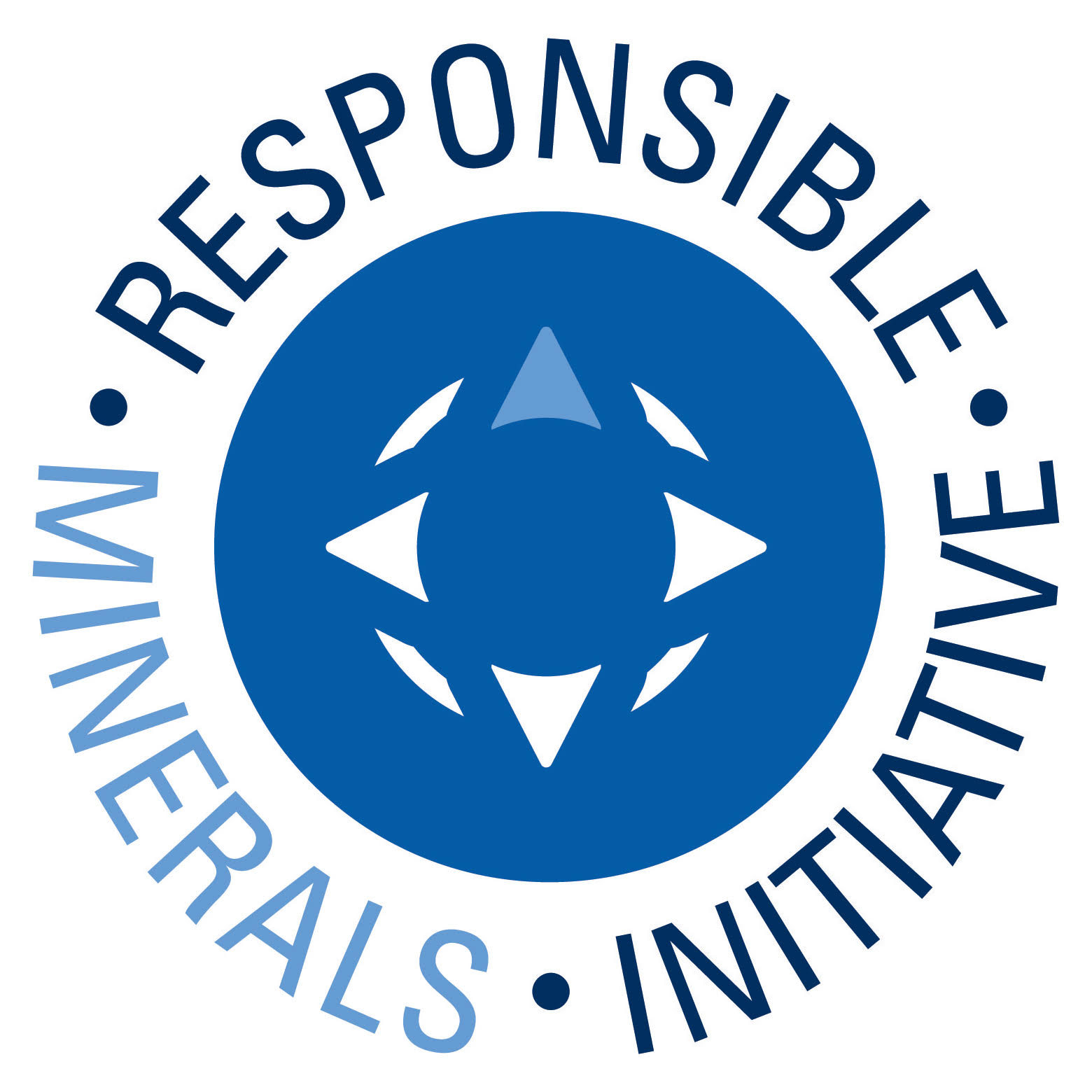 Partners and Patrons
Every partnership is an opportunity to do good and better. We respect our MetCon family, striving for diversity, inclusivity and wellbeing in the workplace. We work with like-minded industry partners who understand the importance of sustainable action. We develop initiatives and donate to programs that serve our industry, communities and country.
Our projects and partnerships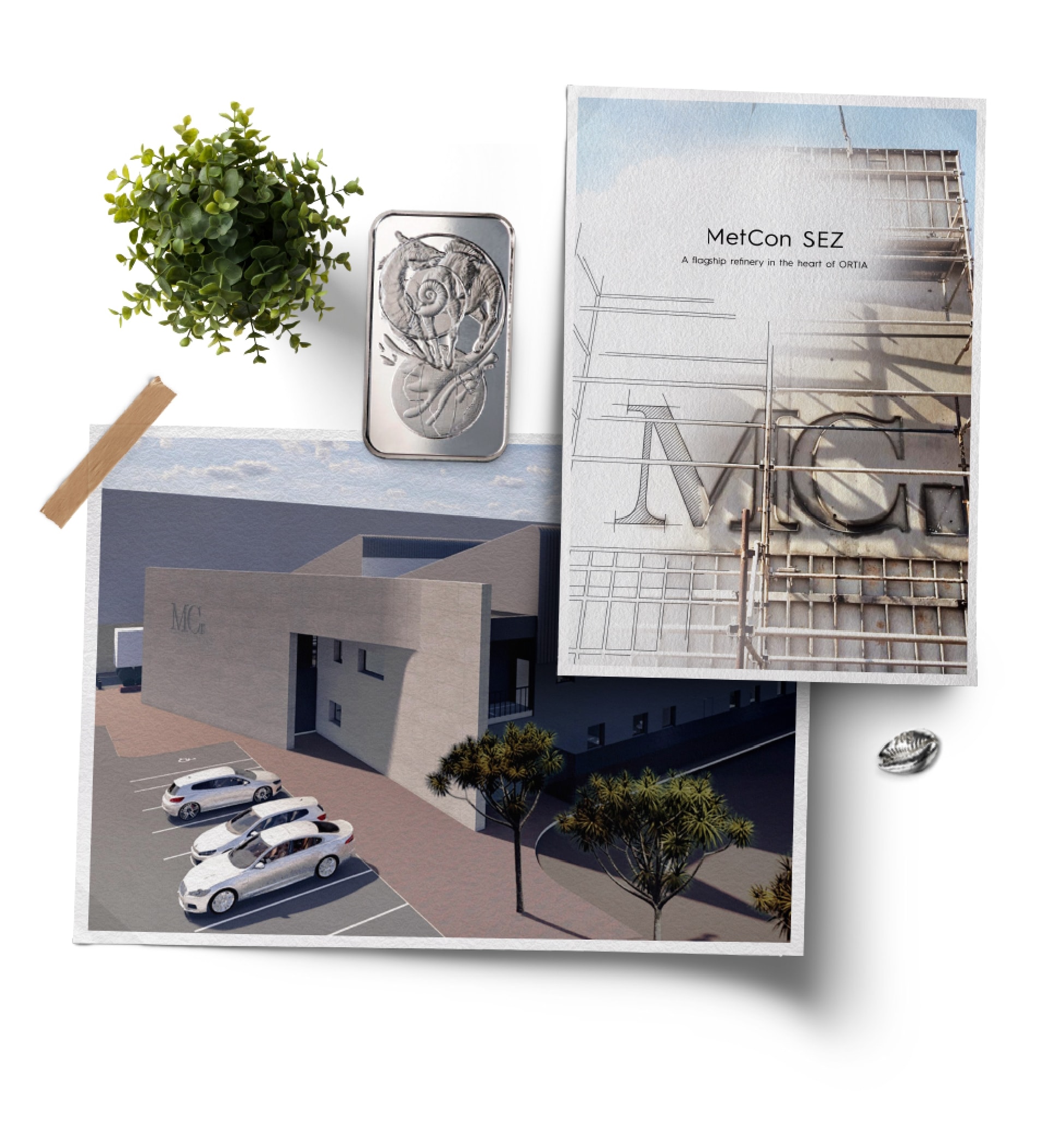 MetCon SEZ

Our new flagship factory is a green building, one of the most advanced and environmentally friendly refineries in the world. It is located within the Jewellery Manufacturing Precinct (JMP) of the Special Economic Zone of OR Tambo International Airport. The JMP is a world-class precious metals and jewellery hub, designed to support jewellers, stimulate the industry and allow for the beneficiation of South African precious metals, for successful export into the world markets.
Read more
"People, Planet and Profit are MetCon's Priority"

- Neville Crosse, CEO
"We recycle the past for the future not just because it is the right thing to do but because we are looking after the future for our children."

- Charlotte Crosse, Public Relations Manager
"The world is changed by our actions and the example that we show others. Be the change that you want to see."

- Grant Crosse, Financial Director