Both gold and silver can be recycled indefinitely, without ever losing their quality or beauty.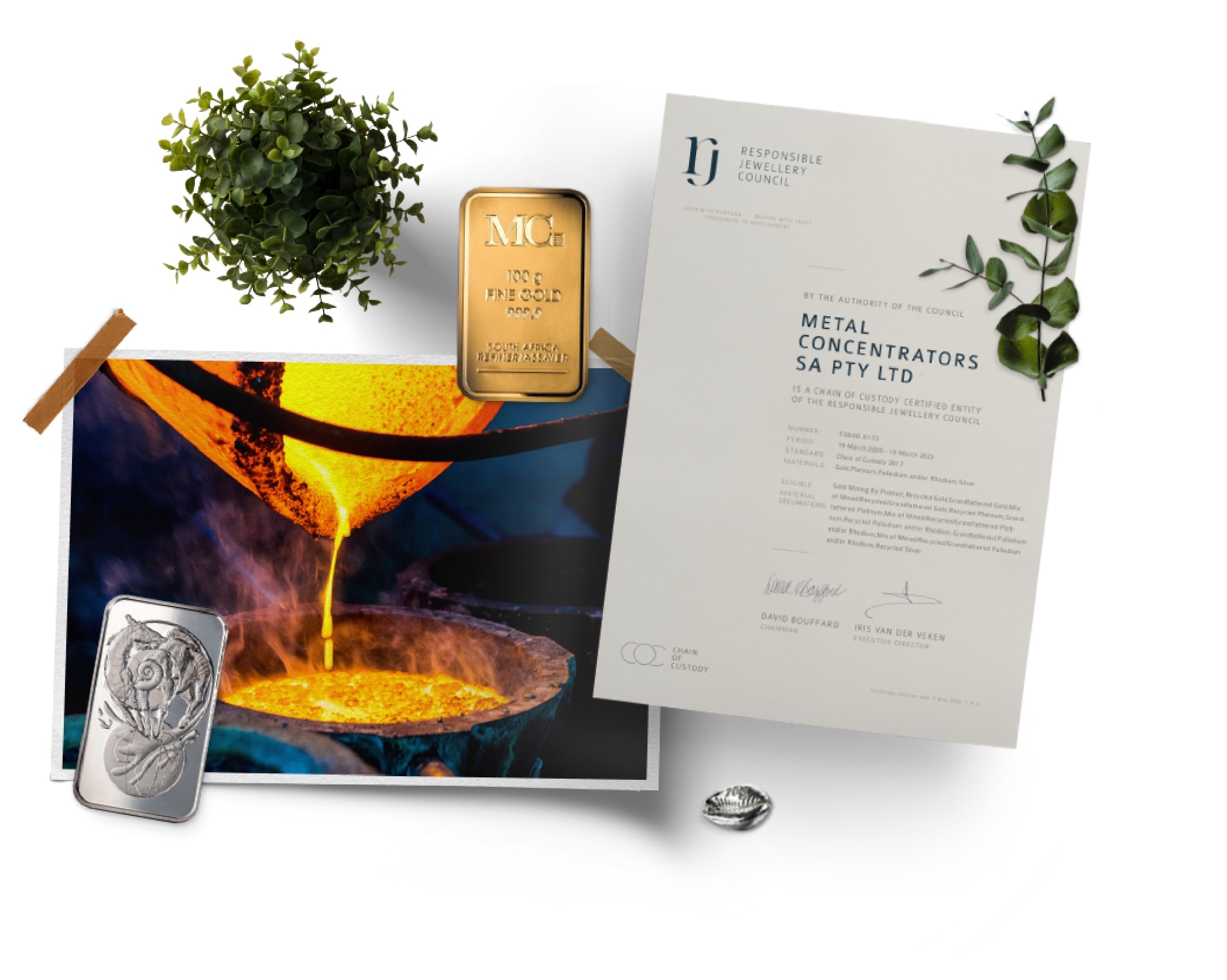 Hold the Degradation
A chief concern with recycled precious metals is fineness. As malleable elements, almost anyone can melt metals down and reform them, but this can lead to sub-standard materials. At MetCon, we both purchase recycled metals in doré as well as take in sources of recycled metal that we re-refine.

We only deal with a small group of trusted suppliers and partners. Our metal is always responsibly sourced and verified.
VIEW OUR CERTIFICATIONS
We guarantee gold and silver at the coveted 'four nines' level of purity.