Trading Responsibly: What to know when buying minted bars
18th September 2019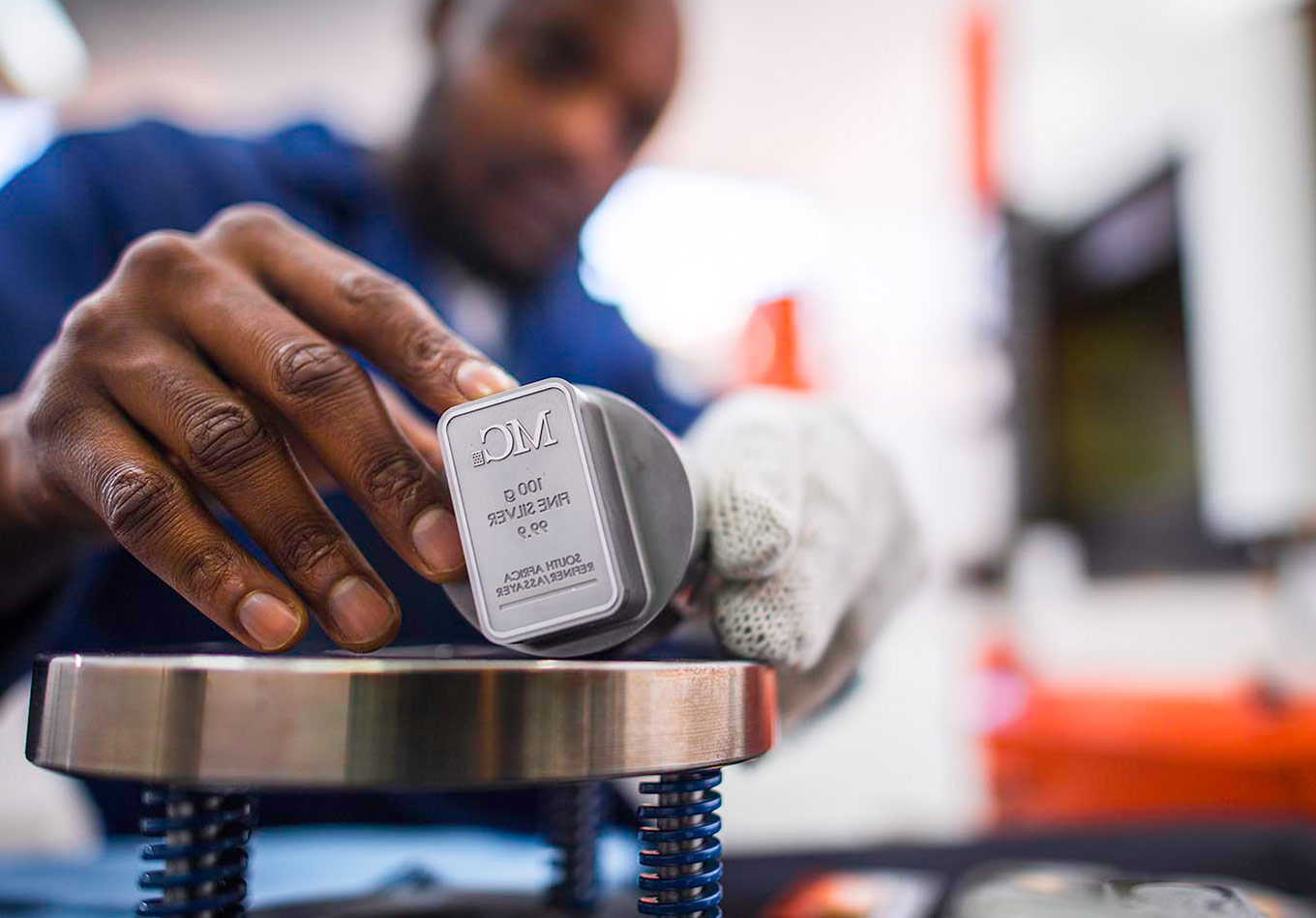 The precious metals industry is a unique and thrilling one but also a highly regulated one. Its prices are live. It is weighty with the materials that we, collectively, have deemed emotionally and financially precious. It is also a field that now, more than ever, is being challenged by pressing ethical considerations. As a producer of minted bars, MetCon realises that the sourcing, production and sale of these wealth products bears a particular narrative. As a potential investor, as you add to cart, this narrative becomes yours. For pride and peace of mind, we recommend you inform yourself on the ins and outs of what makes a minted bar a legal, secure and authentic investment.
The pure facts: Minted bars are a maximum size of 100g, with a gold purity of 99.99% and a platinum purity of 99.95%.
Be licensed
First and foremost, anyone in South Africa who works with precious metals needs to have the relevant licensing. This is regulated and issued by the South African Diamond and Precious Metal Regulator (SADPMR). No licence, no precious metal playtime. In order to mint gold and platinum bars, a company needs a specific Minted Bar Licence, which is renewed annually. In South Africa, there are only a handful of companies who hold these licences, MetCon being one of them.
In fact, MetCon was the first company to receive permission from the SADPMR and the South African Reserve Bank to produce and sell minted gold, silver and platinum bars, in 2009 when the Precious Metals act was amended to allow the purchase of Gold by individuals in a form other than Kruger Coins.
Come to terms
In South Africa, minted bars are referred to as such. They are not called bullion, though this nomenclature may differ internationally.
A licence does not mean free rein, however. All producers are limited to the number of minted bars they may produce in a year, calculated in terms of gold and platinum weight. To ensure adherence, MetCon submits a production register bi-annually to the SADPMR. The licence also specifies bar sizes. Only 10g, 50g and 100g gold minted bars may be produced, and platinum is limited to 1oz; one size only.
Be authentic
To guarantee authenticity, a minted bar must be properly marked. Every one of MetCon's minted bars has our company information, metal type, weight, purity and serial number on one side of the bar. Bars are delivered in tamper-resistant packaging, along with a certificate of authenticity. Take a look at our marks of authenticity below.
Be border savvy
In terms of importing and exporting, it pays to be aware of regulations regarding the movement of precious metals. All gold being imported into South Africa will need to be declared to SARS for VAT purposes. If all is in order, the SADPMR will issue an import certificate or permit, stating the country from which the product is imported. All gold minted bars that are exported from the country are not allowed to be reimported into South Africa without additional permission from the regulator. All gold, platinum and silver products are VAT-applicable and need to be treated accordingly.
Coining it
Krugerrands are not subject to VAT, due to the fact that they are legal tender.
Be assured
To be certain that you are purchasing an excellent product, provenance of material is critical. Responsible origin and respectable processes ensures a purchase that is conflict-free and of superior quality. MetCon has a strict, legitimate sourcing process for all precious metals, and we produce a certified analysis of all metals sold. Our commitment to the highest corporate standards goes toward supporting a greater story of sustainability. We do everything we can, so as to guarantee you integrity of investment.
Invest smartly, legally and proudly.
If you have any further questions regarding our wealth products or processes, or would like to verify your wealth product, do not hesitate to contact us.
Now that you are riding high on the right information, browse our shop carefree.