MetCon's Purchasing Guidelines for Coins
19th April 2021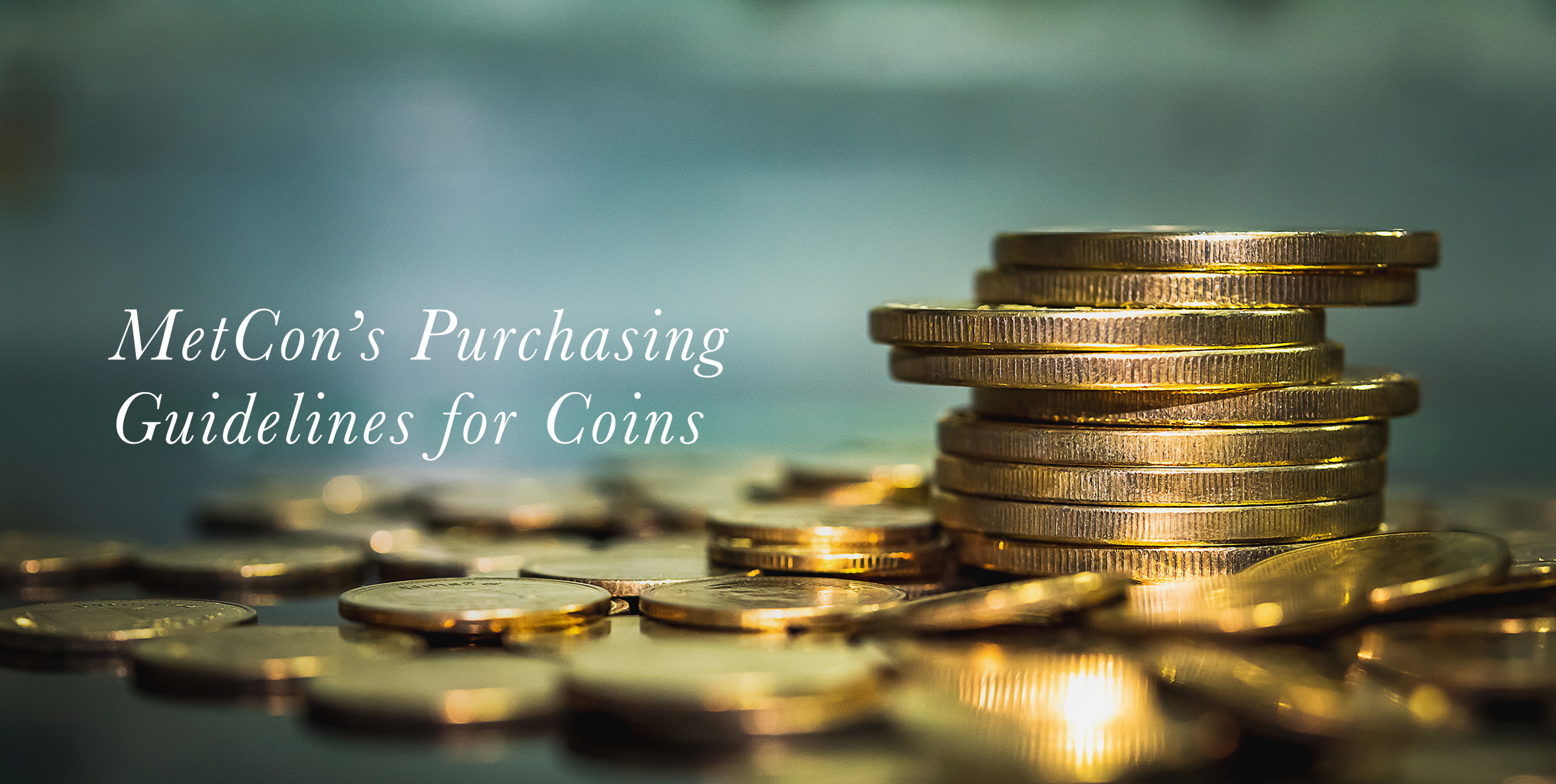 As you know (or if you didn't), Metal Concentrators SA (Pty) Ltd works with trusted, vetted suppliers, to responsibly and sustainably source the precious metals we use to produce our wealth products.
We also have a transparent and progressive buy-back undertaking policy, which means MetCon guarantees to repurchase a product you have purchased from us, with terms and conditions applied.
This article outlines our distinct purchasing guidelines for coins, applicable to our suppliers and wealth clients.
COINS
International coins
An international coin is one that is denominated, stated with a currency amount, or face value. The face value, sometimes called nominal value, or denomination, is the value of a coin as printed on the coin by the issuing authority. The face value of a coin is usually its legal value. However, the coins market value need not bear any relationship to the face value.
MetCon's POLICY
We do not accept any international gold or silver coins that have a denomination (face value).

International and local bullion coins
A bullion coin is a coin struck from a precious metal like gold or silver. Their value is determined by the direct relationship between the precious metal content of the coin and the current market price of that precious metal. These coins are usually considered legal tender in the country of origin.
MetCon's POLICY
We do not accept any international gold or silver bullion coins as they are considered legal tender.

Sovereign coins
A sovereign coin is a coin that is minted by the British or Australian Government authority. It is classified as a bullion coin. It usually features a dragon and a horse on its obverse, or it will state 'one sovereign' on the coin.
MetCon's POLICY
We do not accept any sovereign coins.

South African legal tender coins
A legal tender coin is a coin minted by the SA Mint and is declared in the SA Government Gazette as legal tender. Under South African law these coins cannot be melted.
MetCon's POLICY
We do not accept any South African legal tender gold, silver, platinum or palladium coins. These include all Natura coins, Protea coins, ZAR pond, shilling or tickies.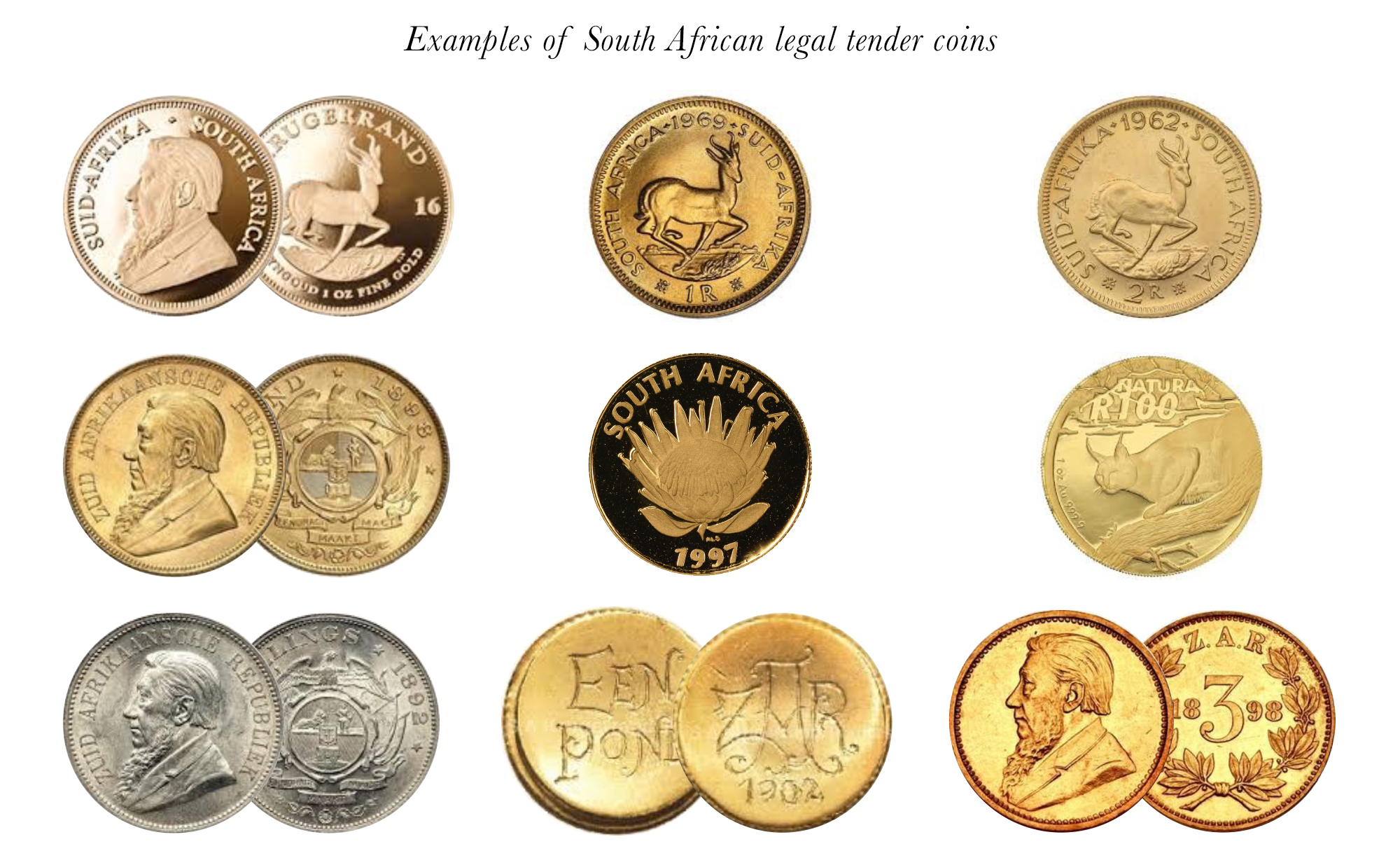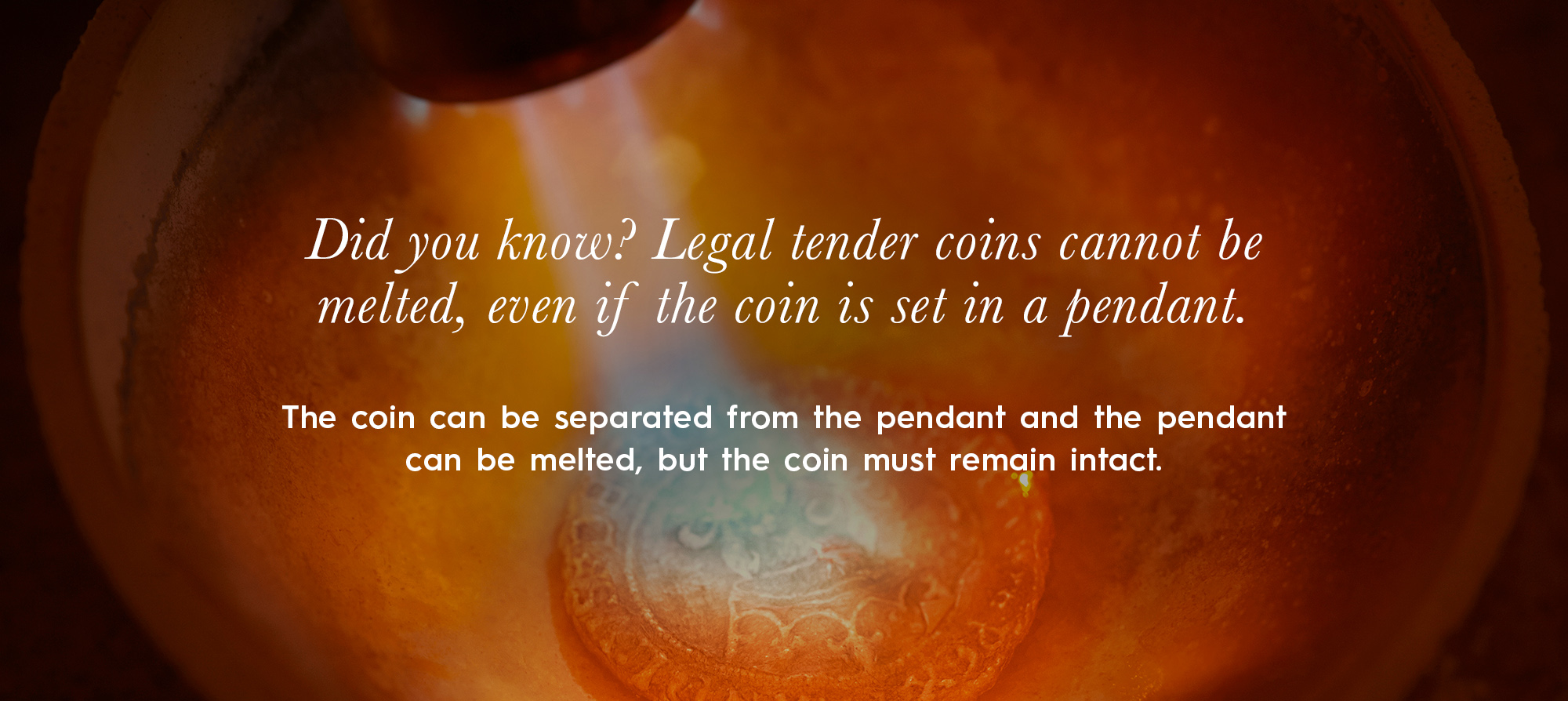 Recent Protea and Natura coins may have a face value, and some old coins were minted without a face value. In both instances, MetCon does not accept the coin.
We look forward to doing business with you! 
Buy-Back Policy Ts&Cs
Different metals have different buy-back rates due to the different costs of processing them once bought back. The Buy-Back rate is based on the live metal spot price less an administration margin. All products bought back are subject to inspection and must be in their original packaging. If the packaging or product has been substantially damaged (MetCon reserves the right to determine if it is damaged or not), then an additional sampling and processing fee of 2.00% will be charged on top of the rates mentioned below. Note that if the product is not substantially damaged then MetCon will add VAT to the buy-back price if your product was bought from us inclusive of VAT. If the product is substantially damaged, then MetCon will not add back VAT to the buy-back price.
Learn more about buy-back.