FICA Changes
28th February 2023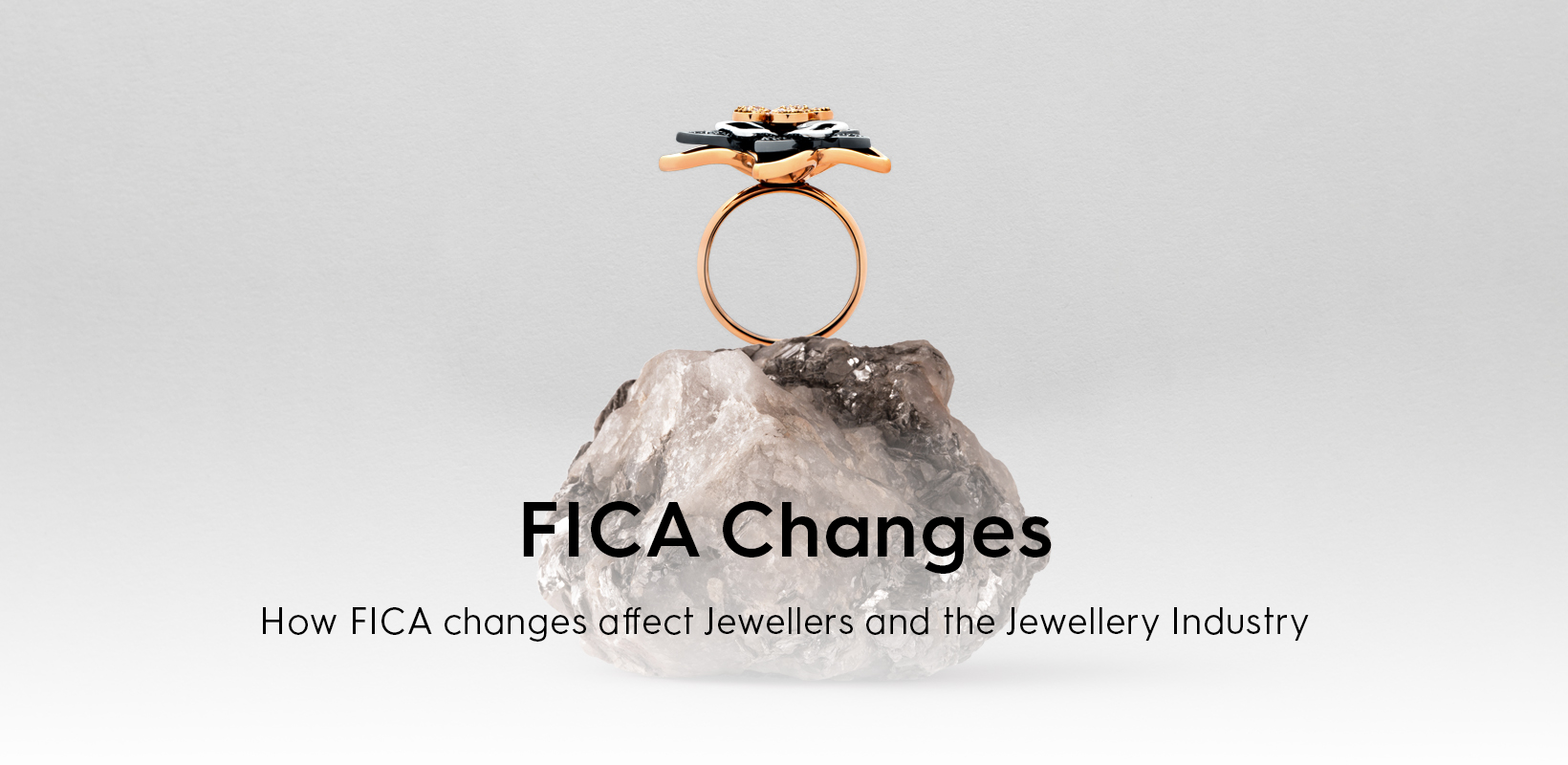 How FICA changes affect Jewellers and the Jewellery Industry
As of the 19th of December 2022, the FICA rules have changed regarding businesses dealing in High-Value Goods. If you deal in items that are each worth R100 000 or more, this legislative change may very likely apply to you. Read more to discover what the changes mean and how to abide by the new obligations.
What is FICA?
The Financial Intelligence Centre Act (FICA) controls and regulates money laundering and terrorist financing in South Africa. The act not only helps reduce malicious business practices, but also contributes to a safer South Africa for its citizens.
Are you a High-Value Goods Dealer?
The FIC Act Schedule 1 (list of Accountable Institutions) was amended to include Item 20 (High-Value Goods Dealers).
These are dealers who receive payments in any form of R100 000 or more per item, whether those payments are made in a single operation or more.
This includes motor vehicle dealers, Kruger rand dealers, dealers in precious metals and dealers in precious stones or any other type of business where a single item valued at R 100 000 or more is sold to a customer.
High-Value Goods Dealers are required by law to register with FIC
If you are a High-Value Goods Dealer, you are required by law to register with the FIC (Financial Intelligence Centre) as an Accountable Institution.
Your obligations as an Accountable Institution
As an Accountable Institution you are required to:
• Submit the below regulatory reports to the FIC:
• Cash threshold reports (CTR) where cash received or issued exceeds R 49 999.99.
• Suspicious and unusual transaction reports (STR) where transactions that are unusual or suspicious in <span "text-indent: 2%!important;">terms of money laundering and terrorist financing activities.
• Terrorist property reports (TPR) where you know that you possess or control the property of a natural person or entity linked to terrorist and related activities.
• Implement a risk-based approach to customer due diligence.
• Keep records of client information, transactional information and regulatory reports filed with the FIC.
• Appoint a compliance officer to assist management in discharging their obligations in terms of the FIC Act.
• Train employees on the FIC Act and the Accountable Institution's RMCP on an ongoing basis.
Kruger Rand Dealers
If you are a Kruger rand dealer, you would previously have been required to register with the FIC as a Reporting Institution in terms of Schedule 3.
This requirement has now been removed with the addition of High-Value Goods Dealers to Schedule 1 (Accountable Institutions).
Additional Information
For more information on obligations to the FIC click here.